The Tarczynski Arena Wrocław stadium is located in the south-western part of the city. You can reach the facility both by public transport and by car.
The direct vicinity of the Wrocław Motorway Bypass and the integrated interchange station connecting the tram stop "Wrocław Stadion" with the railway station makes it possible to reach the stadium from all directions and from the most important locations in the city.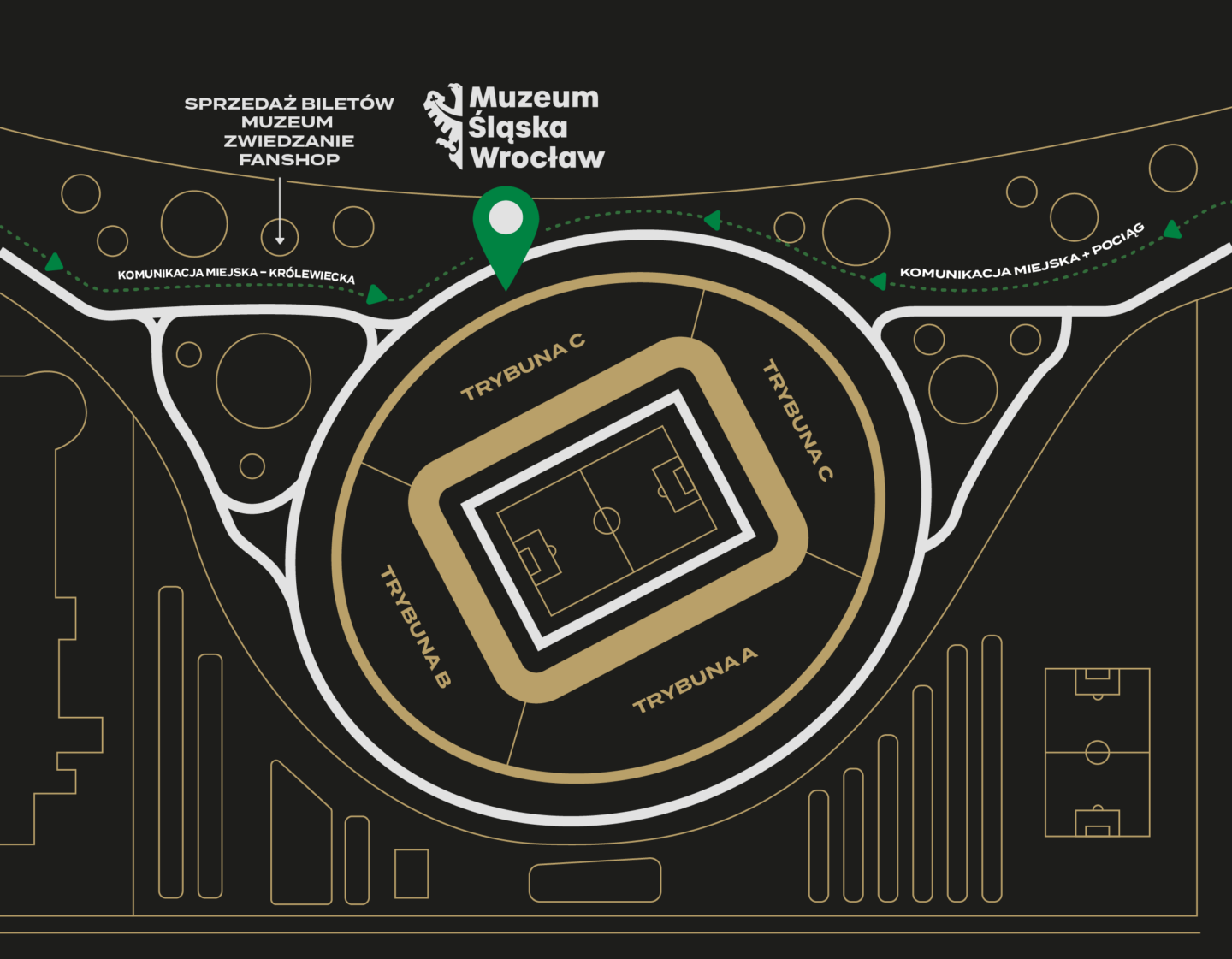 BY CAR
Drivers from outside Wrocław will get to Tarczyński Arena Wrocław most quickly by taking the "WROCŁAW STADION" exit from the access roads on the Wrocław Motorway Bypass.
BY CITY PUBLIC TRANSPORT
Trams:
3, 10, 20, 31, 18
Buses:
101, 102, 103, 104, 123,127, 243, 245, 253
FROM THE CITY'S KEY LOCATIONS
City centre: 10 min.
Railway/bus station: 15 min.
Wrocław Airport: 10 min.